Meals of Hope Franchise Reviews
Owner of the Meals of Hope franchise in Tennessee opens up about why he got into the business of feeding people
Meals of Hope is home to entrepreneurs who are truly committed to making a real, lasting difference in the lives of others. The fact that Meals of Hope franchise owners can yield strong personal and financial rewards is equally important as the difference that they can make in their communities, in individual families, and in the lives of people who desperately need a helping hand.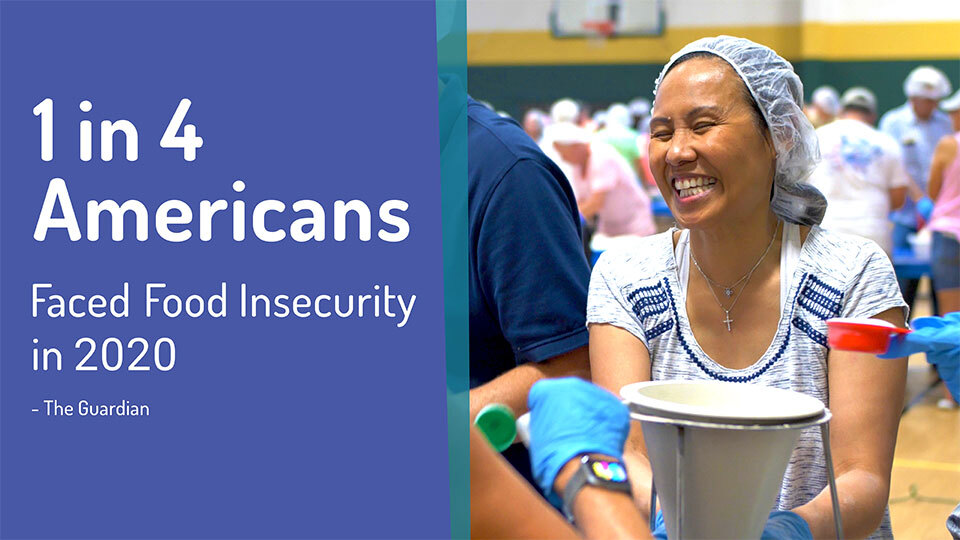 This is what Meals of Hope franchise owners do day in and day out. As owners, they primarily focus on making connections and bringing people together to sponsor the Meals of Hope meal packing events. These events take place in churches, in event halls, in corporate spaces, and bring together hundreds of volunteers. A typical event is 50,000 meals, and can be completed in two hours with 100-120 volunteers!! The impact that every event has is phenomenal, and by putting these events on, our franchise owners become pillars of their communities.
This is exactly why Aaron Cox, owner of the Meals of Hope franchise in Central/Western Tennessee, got into the business. Prior to franchising with us, Aaron worked in several management positions that revealed that climbing the corporate ladder isn't all that it's cracked up to be. Aaron chose to franchise with Meals of Hope because he wanted something he could build with his wife, and together they could create a business that made a tangible impact in the lives of others.
"The idea that we could own a business that provides for us while providing for others really appealed to us," Aaron says. "We wanted a business that would offer us flexibility and work/life balance, while also allowing us to build something bigger than ourselves. The need for our events is stronger than ever, and the desire to help is even stronger. We provide the sponsors of our events and the volunteers who attend the opportunity to give back – and in the process we all get to make our community a better place. If you're looking for a business that has its heart in the right place, Meals of Hope is the franchise for you."