Steve Popper Talks About Meals of Hope Franchise
CEO Steve Popper discusses company mission
When Steven Popper, CEO and founder of Meals of Hope, first began packing meals in 2007, he set out to combat the hunger crisis and impact the lives of others. Since then, he's packed over 75 million meals and touched the lives of countless people. With over 15 years experience and a proven system, Meals of Hope is beginning to franchise. Meals of Hope franchisees, alongside Steven Popper, are facing the hunger crisis head on. Here, Steven opens up about the Meals of Hope franchise opportunity, their company values, and more.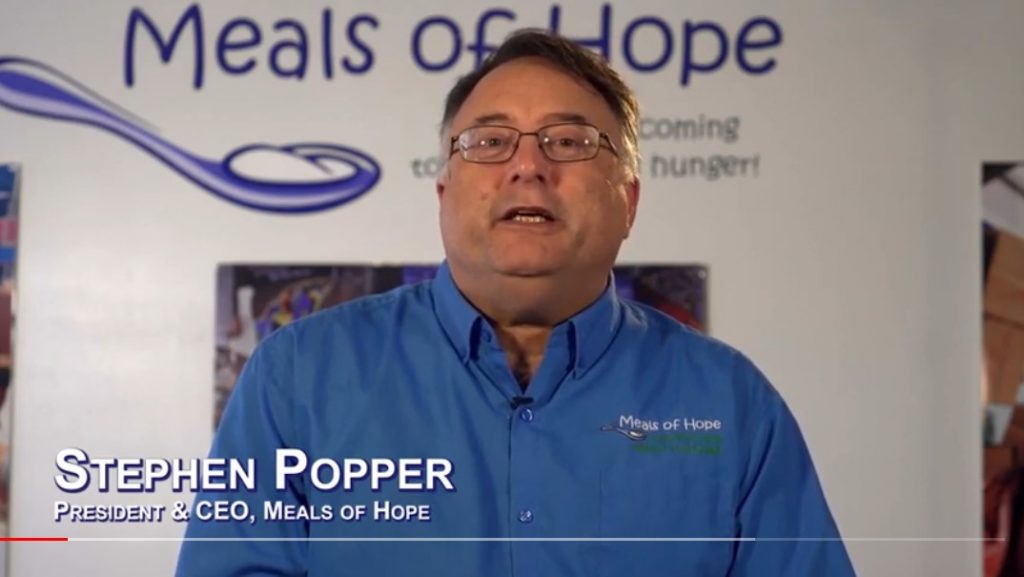 How did you get started with Meals of Hope?
Steve: I started Meals of Hope in 2007. At the time, I was buying and selling lumber all over the world. One day, my mom came to me because she had heard about a food program in the Midwest and said, hey, if I get you some food, would you ship it to Haiti? There was nothing like this in Southwest Florida, so my wife and I decided we wanted to give it a shot.
I went around to different churches, different rotary clubs, Kiwanis Clubs, churches, and businesses and invited them to come to our local high school, where we were going to pack meals. We really had no idea what was going to happen. The reality is, that morning, we had over 500 people show up, and we packed 135,000 meals before lunch.
From then on, we just grew and grew and grew. We started in Southwest Florida and now have 15 food pantries for 1000 families every week that rely on Meals of Hope to get their groceries for the week. We want to bring that all over the country.
What was your experience when you first started out?
The first time we opened up a food pantry happened to be at a local YMCA. We were setting up all this food, and this woman walked in. As she was walking, she just kept looking at what we were doing. We saw her looking our way with two small children in her hands. When we told her that we're opening up a food pantry, and if you need food assistance, come through the line and you'll get a week's worth of groceries, she burst into tears. That's what Meals of Hope does.
Our packing partners will have that kind of impact in their community. Whether it's Colorado, Massachusetts, or Georgia, it doesn't matter. The idea is that you're going to be organizing packing events. 1000s of people will come together in a year to participate in these events. But the trick is we want the food to stay within your community.
How do your territories work?
Steve: There's only 64 regions available. We want our packing partners to really succeed in making a difference in their community, but at the same time making a great return on their investment. Quite honestly, if they work at it full time, we expect them to get virtually 100% of their return on investment in about a year's time.
Who makes the perfect Meals of Hope packing partner?
Steve: We call our franchisees our packing partners. A Meals of Hope packing partner is someone that wants to do good in their community, and make money. They will want to have that personal satisfaction of giving back while they're making a living.
What else should prospective packing partners know?
Steve: When you become a packing partner, you get access to our existing customer base throughout the United States, as well as our ongoing franchise support. We're here to support you. We're here to help our packing partners that really want to make a big difference in their community. You are never thrown to the wolves, we're here to help you be successful. The more food you pack in your community, the more impact you have, which goes back to our mission to alleviate hunger.
Learn more about the Meals of Hope franchise opportunity!
Ready to learn more about franchising with a brand that helps feed your community? We invite you to read more from our research pages here. If you're ready to start a conversation about becoming a packaging partner with Meals of Hope, fill out our form here. One of our team members will be in touch with more information!