Jack Day Explores Meals of Hope Franchise Opportunity
Director of Franchise Operations offers more details on a for-profit nonprofit franchise
Jack Day, Director of Franchise Operations, joined Meals of Hope because he saw the impact it was having on the community. With years of business experience and the existing support network that Meals of Hope provides, Jack will be with the Packing Partners every step of the way from start until they run their first event, and beyond.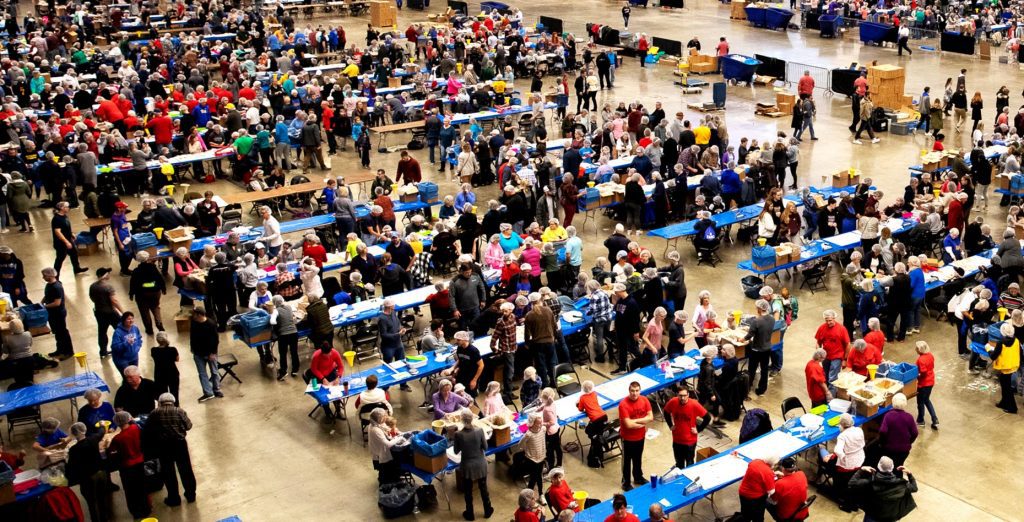 What did you do before Meals of Hope, and what led you to becoming involved?
Jack: Before Meals of Hope, I spent around 36 years in various operations and supply chain roles in the semiconductor industry. Steve Popper, the founder of Meals of Hope, was a college buddy of mine. I went to a meal packing event and visited one of his mobile food pantries. That's when I knew I wanted to get involved in some way. So when I had the opportunity to take an early retirement, I took it and started working with Meals of Hope.
Tell us a little about Meals of Hope
Jack: Meals of Hope started as just a meal packing organization. But, as Steve learned more about the problem and the issue of hunger and food insecurity, he realized he needed to expand his program. So he's developed mobile food pantries down in the Naples area.
In addition, Steve learned that in the school age population down in Southwest Florida, over 60% of the kids qualified for free or reduced cost meals, which is a sign of food insecurity. So we give meals to the guidance counselors in every school in that area. They fill 10,000 backpacks every month with extra food on Fridays for the kids and their families to have over the weekend.
How did Meals of Hope start franchising?
Jack: Franchising came about as a result of a challenge. Because of the COVID pandemic, the problem of food insecurity and hunger was growing. So Steve had a challenge to expand the programs. We looked at a number of options, but franchising really stuck out as the best option because it offered the ability to go deeper.
How does a for-profit franchise fit into a nonprofit?
Jack: One of the first questions we always get is how can a nonprofit offer for-profit franchises? That question wasn't obvious to us either. We spent months working with consultants and franchise attorneys to find a way to do this. To do it, right. The best analogy I found is that oftentimes churches will have a thrift shop as part of their operation. Those thrift shops are for profit entities, but they're there to benefit the nonprofit, the church. And so that's very much like Meals of Hope. We have created a B Corp or beneficial Corp. This allows us to offer for profit franchises that support our nonprofit.
What is the process like for new franchisees?
Jack: New franchisees can expect a very deliberate and specific process for onboarding. We will bring them down to Naples for our Discovery Day, which would include tours of our facilities, a packing event, a Mobile Food Pantry, and a sort of classroom session talking about what we do, and how we do it. Then we have a fireside chat, where we just talk and go over whatever is on their mind. Then we get busy working on training, and within 60 to 90 days after training, we officially call our franchisees our Packing Partners.
Ready to become a packing partner with Meals of Hope?
Are you a passionate entrepreneur that wants to control a business that makes it their business to help others? We encourage you to learn more from our research pages here. If you're ready to start a conversation with our franchise team about investing in the Meals of Hope franchise opportunity, fill out our form here. We'll be in touch with more information. We can't wait to hear from you!