FFA Members Pack Meals For Meals Of Hope
A Model of Meaningful Franchising
At the South Dakota FFA Convention, an inspiring event took place that exemplified the power of collaboration and the potential for entrepreneurship to drive positive change in local communities. During this remarkable event, FFA members came together to pack more than 50,000 meals in a day-long effort to combat hunger. This event not only showcased the true essence of the FFA motto, "Living to Serve," but also highlighted how meaningful franchise opportunities, like Meals of Hope, can empower entrepreneurs to make a significant impact while earning a living.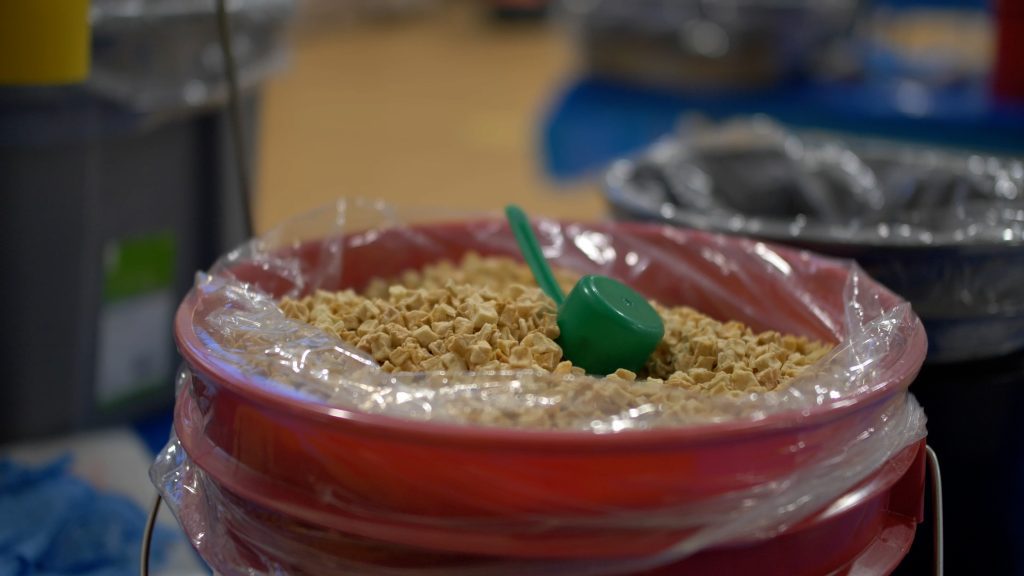 Living to Serve: FFA Members Unite to Combat Hunger
At the heart of this inspiring event was the dedication of FFA members to the cause of alleviating hunger in South Dakota. With the generous support of industry partners like Pioneer-Corteva, Rick and Sandy Osterday, and the National FFA Foundation, FFA members worked tirelessly in an assembly-line fashion, pouring their hearts and souls into packing 50,184 nutritious meals for those in need. This incredible display of teamwork and selflessness truly embodies the FFA's motto, "Living to Serve," as these young leaders selflessly gave their time and effort to create a positive impact in the lives of those less fortunate.
Empowering Companies to Engage with their Communities
Meals of Hope is not only making a difference through inspiring events like the one at the South Dakota FFA Convention, but we're also providing entrepreneurs with a unique and meaningful franchise opportunity. Our proven business model is designed to work seamlessly with companies that want to engage their employees in volunteer work and make a positive impact on their communities. Hosting meal packing events with Meals of Hope is easy, fun, and highly effective.
As a franchisee with Meals of Hope, entrepreneurs gain access to a well-structured framework that enables them to organize impactful meal packing events in collaboration with local companies. These events offer companies an opportunity to give back to their communities, foster employee engagement, and create a sense of purpose within their organization. Furthermore, being part of the Meals of Hope franchise allows entrepreneurs to take pride in their venture, knowing that they are not only earning a living, but also making a genuine difference in the lives of those facing food insecurity.
Franchise with Meals of Hope Now
If you're an entrepreneur seeking a franchise that combines profit potential with meaningful community engagement, look no further than Meals of Hope. By franchising with us, you can play a pivotal role in fighting hunger while building a thriving business.
To learn more about the franchise opportunities with Meals of Hope, we encourage you to review our research pages here and gain insights into the impact we are making across the nation. When you're ready to take the next step, fill out our inquiry form here to start a conversation with our dedicated franchise team. Together, let's embark on a journey to make a real difference in the world while building a fulfilling and purpose-driven business. Join Meals of Hope and be a catalyst for change in your community today.